Sergiu Rusu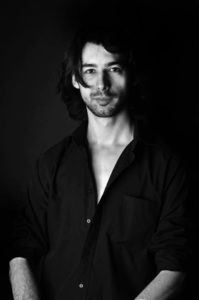 As a conductor, Sergiu is inspired by music's ability to provide a sense of veracity and freedom which stirs us. While pursuing his bachelor's degree he has sought to extend his musical experience here, by joining SUSO at the violin desk and now as Assistant Conductor. He also supports and encourages the SUSO outreach program by conducting the Baby SUSO concerts this year.
Sergiu was born in 1990 in Constanta, Romania. As a child he took up violin at the age of 8 and in the following years became increasingly more interested in harmony, musical form and composition, which developed a perception and appreciation of music that can only be expressed through conducting. His interest in conducting has been a driving force for the past 10 years and it has brought him to the UK to study and start a career. Sergiu has seized every opportunity related to conducting, starting with the second year conducting module taught at the university by ex-SUSO Music Director, Robin Browning and culminating with the SUSO assistant conductor appointment.
His interest in electronics and programming has also merged with the passion for conducting, leading to a dissertation that covers technological approaches which could improve the teaching and learning of conducting. His objective is to have a computer system that, by using motion detection and pattern recognition, responds to conducting gestures, which would make learning conducting more accessible.