The Southampton University Symphony Orchestra is run by an annually-elected committee of players. The 2017/18 committee consists of:
President: Gemma Wills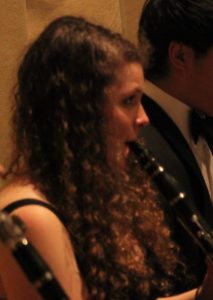 As the President of SUSO, Gemma has the wonderful job of working with the fantastic committee ensuring the day-to-day running of the orchestra. The orchestra requires each member (not just the committee) to play their part in the team. I am the first point of contact for any queries, suggestions and complaints for SUSO so please don't hesitate to get in touch. As well as President of this wonderful orchestra, she is in  her final year of an MSci Geophysics degree. Mahler's Symphony No.6 was her favourite piece played in SUSO.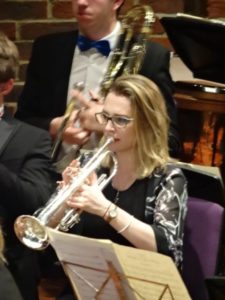 Vice President: Stella Harrison
Currently in her final year of an MSci Physics degree, Stella plays trumpet in SUSO. Her role includes running the SUSO Friends and Alumni scheme, keeping track of attendance and writing programme notes for each of our concerts. Her favourite piece was Shostakovich's Symphony No.10 last year.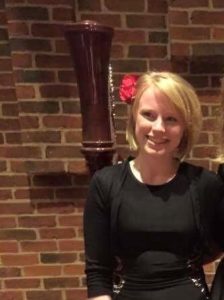 Orchestral Manager: Abi Piercy
Abi is SUSO's Orchestral Manager. This means she is in charge of booking rehearsal and concert venues as well as organising percussion hire. As SUSO's resident harpist, she is often found playing the beautiful solo lines we all associate with a harp. Abi is currently in her third year studying Music at the University and particularly enjoyed playing Britten's Young Person's Guide to the Orchestra last year.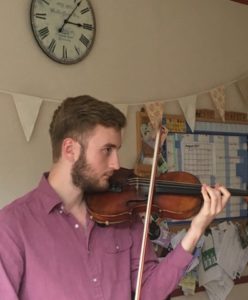 Treasurer: Thomas Dyke
Tom is the Treasurer for SUSO for the next year so is in charge of organising all of the orchestras finances. He's in his 3rd year studying Maths at the university, but loves to keep in touch with his musical roots.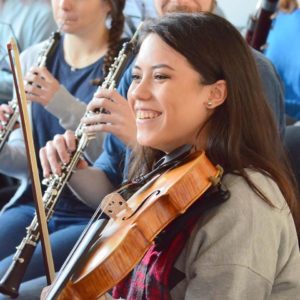 Publicity Officer: Zoe Sones
Zoe's role as Publicity Officer is to advertise the orchestra and distribute posters to publicise upcoming concerts. She is currently in her second year studying Music with Piano as her main study as well as being a violist in the orchestra! Shostakovich's 10th Symphony is her favourite piece to have played in SUSO because of the fab viola tunes in there!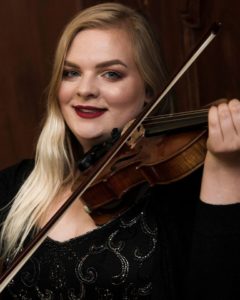 Social Media Officer: Lorna Beckett
Lorna is a violinist in SUSO, going into the final year of her music degree. She is the Social Media Officer, which means she admins SUSO's Twitter, Facebook and Instagram. So far, as a member of the orchestra, Lorna has really enjoyed playing Tchaikovsky's 4th Symphony, as it is such a large-scale work and the standard to which the orchestra performed it was amazing. It was made all the more impressive with an encore of Tchaikovsky's Pas de Deux afterwards.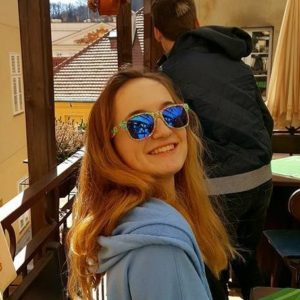 Graphic Design Officer and Social Secretary (1): Sophie Blundell
As a Social Secretary, Sophie organises the orchestra's pre-term week, along with various socials throughout the year. She is also the Graphic Design Officer, so it is her job to create the posters and programmes for each concert. Sophie is a second year physics student but spends most of her time playing the cello; she particularly enjoyed playing Shostakovich's Symphony No.10 last year, and is looking forward to playing Scheherezade in this year's pre-term!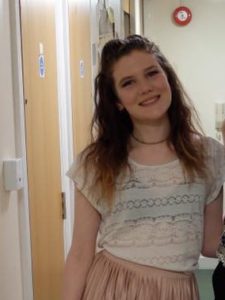 Social Secretary (2): Emma Benson
In her second year studying Music at the University, Emma is also SUSO's Social Secretary. Emma organises the Music Christmas Ball as well as getting to know all members of the orchestra, making sure everyone's included. She is a violinist in SUSO and cannot wait to get more involved in the orchestra next year.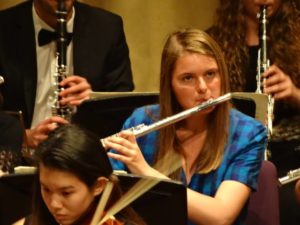 Outreach Project Manager: Bethany Lee
As Outreach Project Manager in SUSO, Bethany runs our annual Baby SUSO tour to local schools and is in charge of how SUSO is viewed in the wider community of Southampton. She really enjoy getting children involved in SUSO events and teaching them about the different instruments in the orchestra before playing fun film soundtracks like Frozen. A flautist in SUSO, Bethany is in her second year studying Music at the University.
Librarian: Columba Dromgoole-Cavazzi
Columba is currently in her second year studying Music at the University. As a violinist in SUSO she particularly enjoyed playing Shostakovich's Symphony No.10. Her role as Librarian involves contacting music libraries, hiring and distributing sheet music for each term.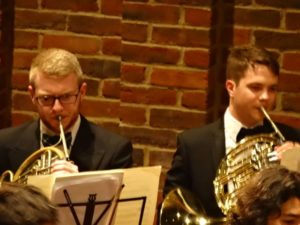 Fundraising Officers: Barnaby Sleat and Michael Raven
Mike and Barnaby are in charge of continuing to make sure SUSO is sustainable. With increasing costs for music and venue hire and reduced sources of funding, they have done brilliant work in securing the future of SUSO by applying to both local and national grants. Mike is in his third year of an Acoustical Engineering degree and Barnaby is completing his final year in MSci Physics at the University. They are very good friends, both playing french horn in SUSO.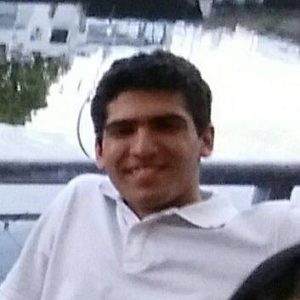 Tour Managers: Peter Welinkar and Steven Kennington
Peter began playing the violin at age five. Since then he has had a breadth of experience as a performer in various musical ensembles: in string quartets, leading his school's orchestra, playing the French Horn in marching bands, the Piano and Bass Guitar in rock bands, the Organ with church congregations, singing in various chamber choirs and even conducting. A seasoned young musician and avid traveller, he is hugely excited to play a part in expanding SUSO's horizons even further, seeking to build on its already growing reputation beyond the UK.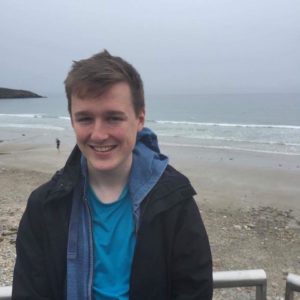 Stevie is in his second year studying Philosophy and plays 2nd violin in SUSO. His favourite composers have been Russian, in particular Shostakovich whose music brings a great atmosphere in the room whenever we play it. He is excited to be organising this year's tour with Peter Welinkar and hopes that the standard this year's tour can match the calibre of the orchestra.