The Southampton University Symphony Orchestra is run by an annually-elected committee of players. The 2017/18 committee consists of:
President: Thomas Dyke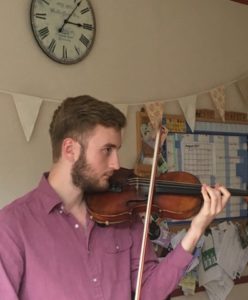 As the President of SUSO, Thomas has the wonderful job of working with the fantastic committee ensuring the day-to-day running of the orchestra. The orchestra require a lot of organisation, which comprises the majority of the presidents work, and it is a true joy watching it come together. As well as President of this wonderful orchestra, he is in his final year of an MMATH Mathematics degree.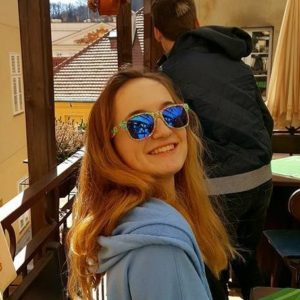 Vice President: Sophie Blundell
Currently in her third year of an MSci Physics degree, Sophie plays the cello in SUSO. Her role includes running the SUSO Friends and Alumni scheme, keeping track of attendance and writing programme notes for each of our concerts.
Orchestral Manager: Thomas Freedman
Thomas is SUSO's Orchestral Manager. This means he is in charge of booking rehearsal and concert venues as well as organising percussion hire. As one of SUSO's resident percussionists, he is well placed to take charge of our instruments and store cupboard and can often be heard playing the timpani. Tom is currently in his second year studying Civil Engineering.
Treasurer: Peter Welinkar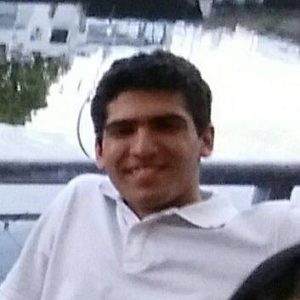 Peter is the Treasurer for SUSO for the next year and is therefore in charge of organising all of the orchestras finances. He's in his 2nd year studying Aerospace Engineering at the university, but loves to keep in touch with his musical roots.
Publicity Officer: Steven Kennington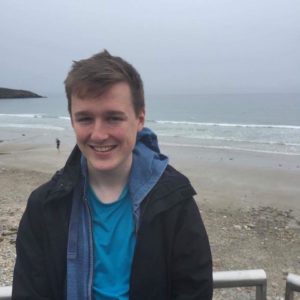 Stevie's role as Publicity Officer is to advertise the orchestra and distribute posters to publicise upcoming concerts. He is currently in his third year studying Philosophy as well as being a violinist in the orchestra.
Social Media Officer: Amelia Powell
Amelia is a double bassist in SUSO, and an alumnus who graduated with a degree biology this summer. She is the Social Media Officer, which means she admins SUSO's Twitter, Facebook and Instagram. So far, as a member of the orchestra, Lorna has really enjoyed playing Tchaikovsky's 4th Symphony, as it is such a large-scale work and the standard to which the orchestra performed it was amazing. It was made all the more impressive with an encore of Tchaikovsky's Pas de Deux afterwards.
Social Secretaries: Liv Chester and Zoe Sones
Our social secretaries are responsible for organising parties and get togethers, and also our pre-term week. The wholesome friendly atmosphere can in no small part be attributed to them, as well as every member who is a part of our community. Liv plays flute in the orchestra, whilst Zoe can be seen playing the viola or conducting as our assistant conductor.
Outreach Project Manager: Isaac Truehertz
As Outreach Project Manager in SUSO, Isaac runs our annual Baby SUSO tour to local schools and is in charge of how SUSO is viewed in the wider community of Southampton. He really enjoys getting children involved in SUSO events and teaching them about the different instruments in the orchestra before playing fun film soundtracks like Frozen. A cellist in SUSO, Isaac is in his second year studying Music at the University.
Librarian: Columba Dromgoole-Cavazzi
Columba is currently in her third year studying Music at the University. As a violinist in SUSO she particularly enjoyed playing Shostakovich's Symphony No.10. Her role as Librarian involves contacting music libraries, hiring and distributing sheet music for each term.
Fundraising Officers: Barnaby Sleat and Michael Raven
Tom and Josh are in charge of continuing to make sure SUSO is sustainable. With increasing costs for music and venue hire and reduced sources of funding, they have done brilliant work in securing the future of SUSO by applying to both local and national grants. Josh is in his third year of a computer science degree and Tom is completing his final year of a degree in Biology. Josh plays the horn in SUSO whilst Tom plays the clarinet.
Tour Managers: Emma Benson and Ed Gill
Ed and Emma are both music students within Southampton and both play the violin in SUSO. Ed is in his second year, whereas Emma is on a year abroad in Paris; perfect for scouting out the city before SUSO arrives in June. They are great friends, and can often be heard touring Southampton's venues with their band SALT containing two other SUSO members, both called Joe.