Leader: Rebekah Shaw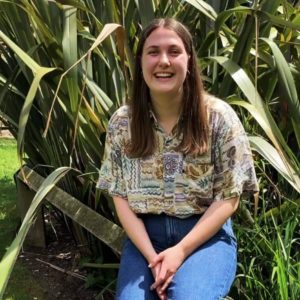 Rebekah grew up in Berkshire, where she started learning the violin aged 7. She is also an accomplished clarinettist and singer/songwriter. Throughout her childhood, she was heavily involved in Berkshire Maestros, playing in numerous ensembles in the Windsor area and spending five years in Berkshire Youth Symphony Orchestra. Tours with these ensembles toook her to places such as China, Germany and Italy, and concerts in many prestigious venues (Royal Albert Hall, At George's Chapel). It was a Berkshire Youth Symphony Orchestra concert,performing Shostakovich 5 under Peter Stark, that made Rebekah realise she wanted to study music further. Rebekah was a core member of her school music department, where, along with her classical endeavours, her interests in music technology and songwriting were also nurtured.
Now in her final year of studying music at UoS, Rebekah has enjoyed the numerous musical opportunities university has offered, playing in many societies and concerts at the university and in the wider Southampton music scene. She is currently preparing her final recital, which includes music by 20th and 21st Century composers such as Ruth Crawford Seeger, Lili Boulanger and Dobrinka Tabakova. She is also merging her passion for songwriting with her violin playing, and currently producing an album created entirely with vocals and violin. Bekah is beyond grateful for the opportunities SUSO have given her: organising Baby Suso and leading the orchestra. She had enjoyed the challenge and responsibility and loved working closely with Matt, Kieran and Ben to produce incredible concerts.
Information about our audition process can be found here.