Great news everyone! Sign-ups for auditions for our 2023/24 orchestra are now open! Sign up by clicking here
Every year we try and make the auditions process as open and friendly as possible and we hope everyone auditioning has a great time doing so. We look forward to seeing everyone there.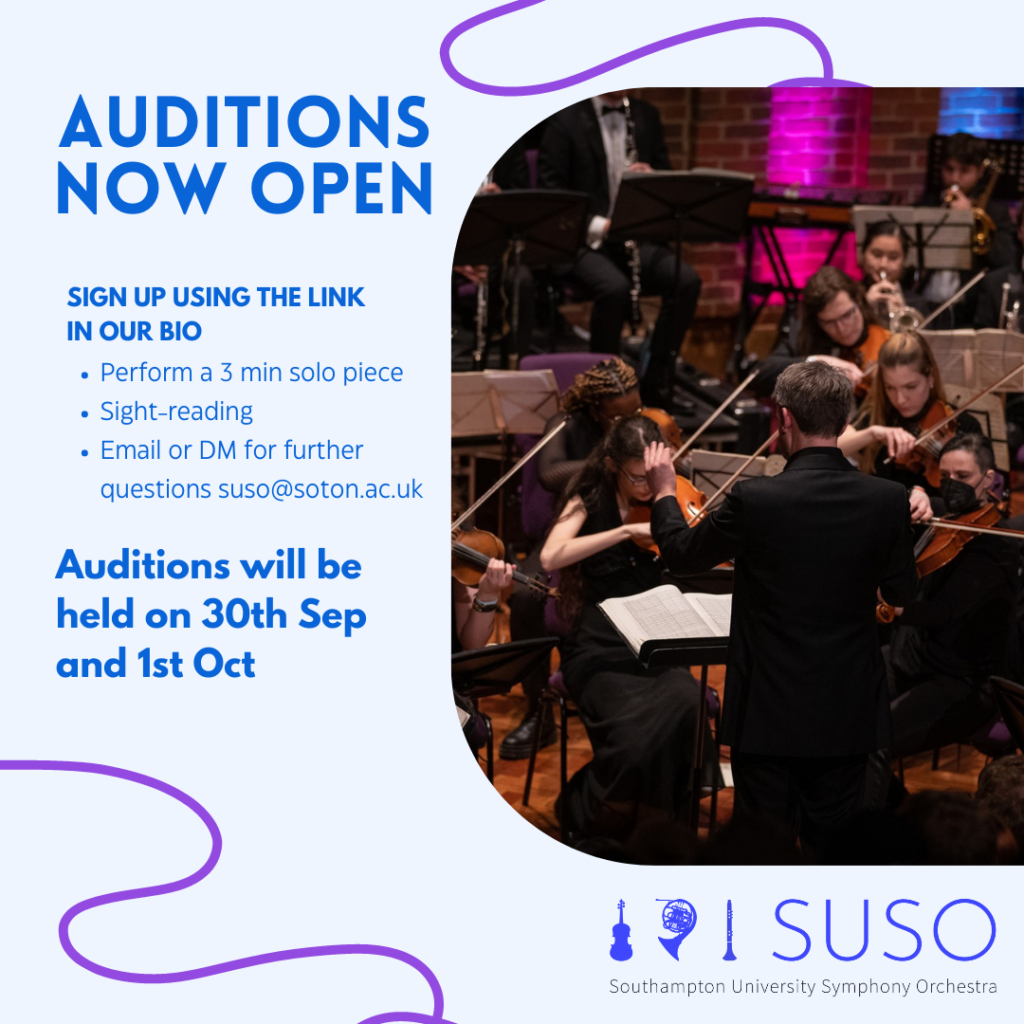 If you would like to audition to be a concerto soloist, please book 2 consecutive slots.
● If you would like to audition on 2 instruments, please book 2 slots. They do not need to
be consecutive.
● Percussion auditionees, please book slots for the morning of Sunday October 1st. We
will only have percussion in the audition room at this time.
If you require an online audition, please email suso@soton.ac.uk.
We have really exciting plans for all 3 terms including Britten's Young Person's Guide to the
Orchestra and Tchaikovsky's 6th Symphony.
The auditions are quite informal – we are very friendly and want to hear you play well! However
please take the audition seriously and practice in advance. In the past, people have
under-performed in their audition and then not got the chair they thought they should have.
We will ask you to play a solo piece and your orchestral excerpt(s). We may also ask you a
couple of questions.
If you have been in the orchestra before please be aware that there is not a guarantee you will
be in it again this year. We can't have more than the number of seats above and we have to be
fair in allocating them to the players who perform best at the auditions.
A principal player will be appointed for each section, who will normally play the first part for the
main work in each concert, but there may be some rotation between parts depending on the
repertoire and section members.
SUSO Love <3!